Digital Humanities and the Public Sphere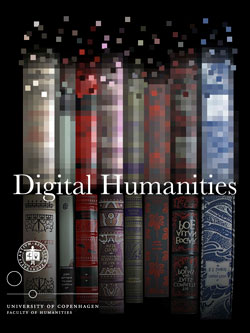 Talks on the Digital Turn in the Humanities (3/4): Lecture by Professor of Digital Arts and Culture Susan Schreibman, Maastricht University.
Digital Humanities, and by extension digital humanists, tend towards a culture of openaccess, interdisciplinary collaboration, and a maker ethos. These disciplinary values position the digital humanities for high impact, reaching beyond disciplinary boundaries into more public fora. Yet, simply putting resources on the web does not necessarily engage or enrich the public. My talk will explore how we might reconceive digital scholarship as a publicgood, reflecting an older mission of the university, that of making a cultural and societal contribution in terms of a public sphere, the place where open conversation and collaboration in a public sphere happen, and where critiques are generated in pursuit of the public good.
Bio
Susan Schreibman is Professor of Digital Arts and Culture at Maastricht University. Professor Schreibman works at the intersections of computationally-based teaching and research in the interplay of the digital archive, cultural innovation, and participatoryengagement design, processes and projects. A focus of her research is in the design,critical, and interpretative analysis of systems that remediate publication modalities and manuscript culture from the analogue world, while developing new born-digital paradigms. She has published and lectured widely in digital humanities and Irish poetic modernism. Her current digital projects include Letters 1916-1923, Contested Memories: The Battle of Mount Street Bridge, #dariahTeach, and IGNITE.
Digital Humanities
Digital technologies are transforming teaching and research in the humanities. The Department of English, Germanic and Romance Studies is hosting four talks by international experts in the field. They will discuss the use of digital methodologies and tools and address the new possibilities and challenges. All are welcome to these free talks!
Please direct any questions to Robert Rix.
This is Talk No. 3/4.