Where Love Happens: Topographies of Emotions in Nineteenth-Century European Literature
The project  aims to demonstrate how the historicised paradigm of romantic love was affected by spaces and places. Combining the fields of philosophy, affect theory, literary criticism, and print culture, it bridges literature with the history of emotions, as it explores the transformative powers of love in nineteenth-century European culture.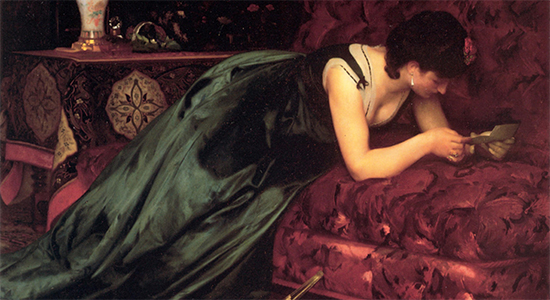 A series of recent publications argue that love is changing. Indeed, so many different conceptions of Romantic love circulate in the academic discourse that nobody seems to speak of the same thing. This leads us to the following questions:
If a genuine and consistent conception of love does exist in Romanticism, how can it be defined?
What is paradigmatic about the idea of Romantic love and if so, how did it come about?
Has the "background picture of love" really lasted without major changes since the nineteenth century, or is there a more complex history of love to be written?
How did places and spaces – space on printed pages, topoi in popular literature, touristic literarysites – affect the canonisation of Romantic love in the nineteenth century?
We address these questions in four individual, yet closely interlocking, parts: Philosophies of Love, Pages of Love, Sites of Love, and Languages of Love.
Funding

Project period: 1 May 2021 - 30 April 2025
PI: Professor Lene Østermark-Johansen
Where Love Happens research trip to Paris
Père Lachaise cemetery
Musée de la Vie Romantique