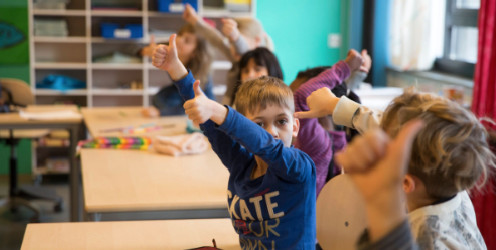 Developing Early Foreign Language Learning and Plurilingual Education – Building Bridges Between Theory and Practice
International conference 24 May 2018 organized by the Consortium for language and subject matter didactics in primary and lower secondary school.
As in most European countries, first and second foreign languages are now also introduced earlier in Denmark and the Nordic/Baltic countries in general. Research is inconclusive of the effect of this policy, but there is a general agreement that age should not be regarded as the only significant variable, but rather, as one of a number of variables to take into consideration, and that an earlier start requires highly skilled teachers. Early language learning must be carefully planned taking the age of the learners and their linguistic resources into consideration. 
The international conference is interested in investigating the following questions: How can we conceptualize and further develop earlier foreign language learning and teaching, and contribute to continuing professional development within the field? How can we integrate a plurilingual perspective within the context of early foreign language learning and teaching, taking language diversity e.g. the pupils' first languages into account? How can we in early foreign language learning build bridges between the languages taught at school? How can we build bridges between theory and practice designing teaching materials and teacher education modules? How can we take student voices into account in order to further develop the field? How can we contribute to the societal discussions on early foreign language learning and plurilingual education?
The purpose of the conference is to bring together Danish, Nordic/Baltic and international researchers, teacher trainers and teachers, and to present and discuss the final results which have been achieved in the course of two recent projects: Learning Foreign Languages at an Early Age – A New Approach with Emphasis on Plurilingualism, coordinated by The Consortium for Language and Subject Matter Didactics in Primary and Lower Secondary School and financed by A.P. Møller og Hustru Chastine McKinney Møllers Fond til Almene Formaal and the Municipality of Copenhagen and the Nordplus Horizontal project Developing Early Foreign Language Learning and Teaching in the Nordic/Baltic Context.
The official language of the conference is English. However, selected workshops and presentations will be held in a Scandinavian language.