Centre for Latin American Studies
The purpose of the Centre for Latin American Studies is to create an environment for research, teaching, and debate on Latin America at the University of Copenhagen across a wide range of disciplines, including history, sociology, politics, anthropology, language, literary studies and arts.  
Teaching, workshops, seminars and guest lectures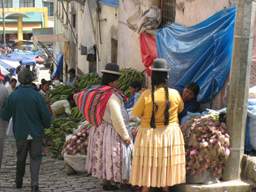 The centre organises workshops, seminars and guest lectures about a variety of themes. Besides following and discussing the current political situation of Latin American countries, the members and fellows of the centre present their collaborative and individual research projects and their results on an ongoing basis. Additionally, invited individual guest lecturers and lecture series regularly cover a broad variety of relevant topics by bringing in new specialised knowledge about Latin America, and new approaches in Latin American Studies.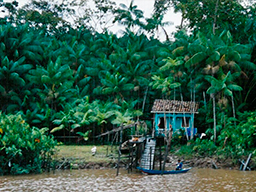 These activities are mainly aimed at supplementing the teaching and research on Latin America at the Department of English, Germanic and Romance Studies, but are also open to the general public. Moreover, the centre aims at maintaining a close dialogue with civil society, especially through joint activities with the association Netværk for Latinamerikastudier (NETLA) and with AIIA Academia Intercultural - Det Interkulturelle Akademi.
  
Contact
Centre for Latin American Studies
Faculty of Humanities, University of Copenhagen 
Emil Holms Kanal 6, Building 24.2
DK-2300 Copenhagen S
Georg Walter Wink
Associate professor
Building 24.3.32
Phone: +45 35 32 91 15
Email: georg.wink@hum.ku.dk